All the girls who come to the public bath are sluts! My H job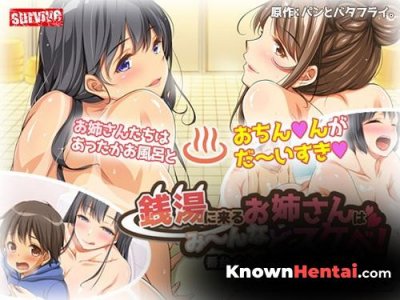 Audio:
jpn, AAC, Stereo, 48.0 KHz, 128 kbps
Video:
1280-720, 16-9, 30 fps, AVC, 6500 kbps
Video-Quality:
WEB-DL_720p
My parents are in the hospital, so it's up to me to handle the
family business -- a public bathhouse. That means cleaning, working reception,
all of it. But it's not so bad... after all, the women's bath is enjoyed
exclusively by sexy ladies, and I know just how to get myself a good, HARD
look without getting caught... or so I thought. In a flash the girls were on
me, treating my boner like their own personal toy. "We're going to play with
you until you're all used up..." When all the girls are this slutty, it's no
wonder I'd make the perfect victim!
Screenshots And Videos All the girls who come to the public bath are sluts! My H job: