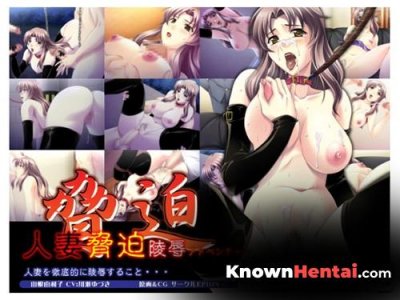 Audio:
jpn, AAC, Stereo, 48.0 KHz, 128 kbps
Video:
720-480, 4-3, 29.97 fps, AVC, 1500 kbps
This is the movie version of Studio-Sakura's "Blackmail
(RE023124)" * It has been created with their permission.
[Synopsis]
Your alter ego and the protagonist of this movie is Sakagami Yuya, who is a
student at the school. One day, you get a lecture from your home room teacher
about the poor grades. On the way home from school. you ask your friend Tagawa
Shinta to play out of doors, but Tagawa invites you to come to his place. He
says that there is a window in the house where he could see a house few blocks
away, a married woman (Yamane Yuriko) was masturbating during the day..... You
and him videotapes her, and go to the woman's place with it.......
 
 **Прим**.: Это официальный геймрип без анимации.
Screenshots And Videos Blackmail: Movie version: