Saintess Emilia - Girl Captivated by a Devil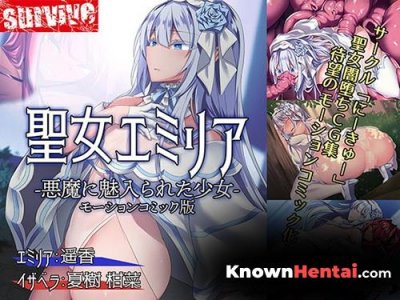 Audio:
jpn, AAC, Stereo, 48.0 KHz, 317 kbps
Video:
1280-720, 16-9, 30 fps, AVC, 5873 kbps
Video-Quality:
WEB-DL_720p
Описание: Circle Nikyu's heroine corruption CG is presented in beautiful motion comic format! 10 years ago, a child lost their parents to a devil attack on their village. The elf Emilia and the human Roy grew up while supporting each other like siblings. Their renown as devil fighters grow, and soon they received a high-profile request: to exterminate a devil residing inside a certain temple. They go about their work as usual, however, it wasn't the figure of a devil that greeted them when they arrived...
Screenshots And Videos Saintess Emilia - Girl Captivated by a Devil: